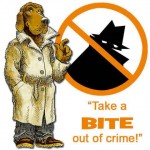 UNION PARISH NEIGHBORHOOD WATCH:
Neighborhood Watch was originally formed in 1972 by the National Sheriff's Association in response to rising crime rates. It is one of the oldest crime prevention programs in the United States. It was designed to educate citizens on how to protect themselves and their neighbors from crime and vandalism.
Union Parish Neighborhood Watch has seen a resurgence recently. There are currently three Neighborhood Watch groups that are organized and meet regularly.
Spencer/West Sterlington

Spearsville/Junction City


Rocky Branch/Crossroads
If you are interested in joining a group or forming a group in your area, contact:
Susan G. Edwards at the Union Parish Sheriff's Office.
Office: (318)368-0469
Cell: (318)355-8853