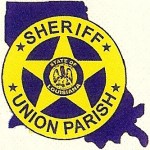 I would like to take this opportunity to invite you to view our web site. If you should have any questions about the Union Parish Sheriff's Office, please contact us.
Everyone at the Union Parish Sheriff's Office has worked hard over the years to make this agency what it is today. I believe we are succeeding in creating a progressive agency. We have managed to provide good pro-active law enforcement to the parish in the past years and will continue to do so.
I believe this web site is another means for the public to have contact with the Sheriff's Office and me. Please feel free to use it and let me know about any concerns you may have.

 Sheriff, Union Parish, LA

This institution is an equal opportunity provider.   

Save
Save
Save